Visitor Policy
For the safety of our puppies and well-being of our dogs, we only allow customers who have purchased a puppy to visit our home. We realize many people like to meet the parents of their prospective Goldendoodle puppy and see where they live prior to making a purchasing decision, and we've tried to find good alternatives that will both keep our puppies safe and satisfy our prospective buyers' needs.
Watch one of our Puppy Romps to see some of our grown puppies in action. Attend a romp to talk to some of our many satisfied customers and meet their dogs!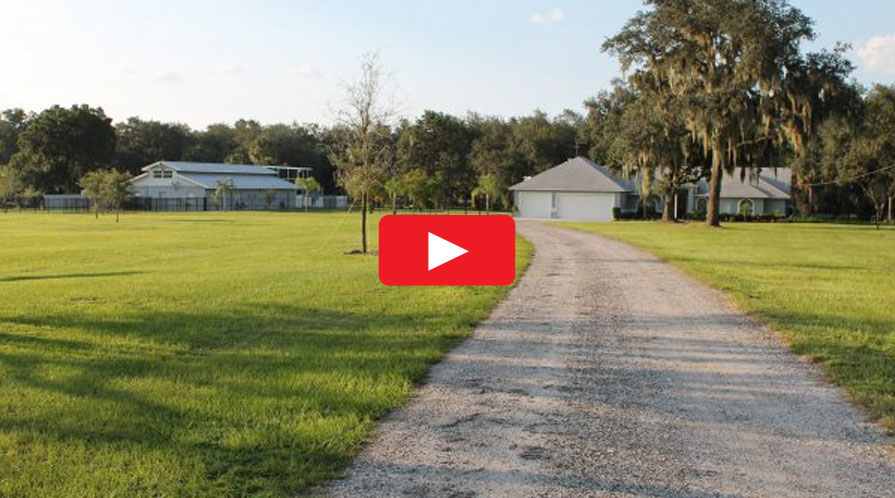 How to See our Pups
If you wish to see a Doodle or learn more about Moss Creek and how we raise our puppies, we can refer you to our Vet, our Facebook Group or previous puppy buyers. We have 'Doodle Romps' every few months. A romp is the perfect place to meet lots of Doodles of all different sizes and colors. There's sure to be a McDoodle's puppy nearby you can visit.
We apologize for the disappointment this may cause some families who would just like to visit our doodles. Because our puppies are spoken for before they're born, we feel it's our responsibility to our new puppy families to keep their puppy safe and healthy while it's here at Moss Creek.
Visiting and Picking Up Your New Puppy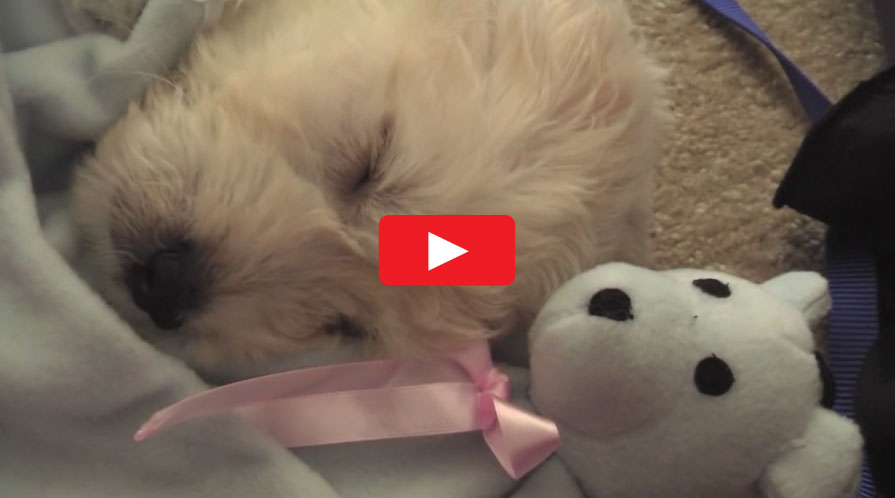 If you are on the waiting list you are welcome to visit once the puppies are 6 weeks old and get their first set of vaccinations. Our puppies are temperament-tested and we take pictures of our puppies at birth and every week until they go to their new homes. You will have hundreds of pictures of your puppy by the time they leave us.
When it is time to come and pick up your puppy, we request that you do not visit any other kennels, pet stores, breeders, or places where there could be unvaccinated dogs. Please also shower and wear freshly washed clothes the day of your visit to our home. We ask that you take your shoes off at the door and use hand sanitizer. We also ask that all kids sit on the floor when holding and playing with the puppies.
Watch our video to see one of our puppies being picked up and going to their new home.
Taking Home Your Puppy
On the way home with your new puppy, please remember that your puppy is vulnerable because he has not yet completed his vaccines. Avoid stopping at "high traffic" dog areas, like rest stops, on your journey home. Instead try stopping at restaurants, where people with dogs in the car are less likely to stop. By avoiding areas where other dogs have gone, you greatly reduce the chances of your puppy picking up any germs left behind.
If you have to stop at a rest area, please carry your puppy to a more secluded spot, and you might even want to put your puppy on a puppy pad rather than on the grass. Try to find an out of the way place to let your puppy potty.
When you go to your Vet, carry your puppy in and place it on the table; don't let it walk across the floor where a sick dog could have been. Until your puppy has had its last set of puppy vaccines, 16 weeks, you need to treat it like it has no immune system and avoid high risk situations such as parks and pet stores.