Annual Moss Creek Doodle Romp!
For Moss Creek Doodle Owners
For Moss Creek Goldendoodles, their families and invited guests.
Every year, Moss Creek Goldendoodles hosts an annual doodle romp. This romp is not a "normal" romp. It is more like a Family Reunion to Moss Creek-ers. It is two days a year where everyone gets to relax with the dogs, have a catered lunch on Saturday, and spend time with our extended family who we only see once a year. All Moss Creek Goldendoodle owners are welcome to attend.
Kelli and Crystal spend all year planning and gathering things to make this romp successful. If you have been to our romp in the past, you know it's a big task to pull off. Each year, they try to outdo themselves, and we think they are overachievers!
Watch for details of our 2018 Romp on this page!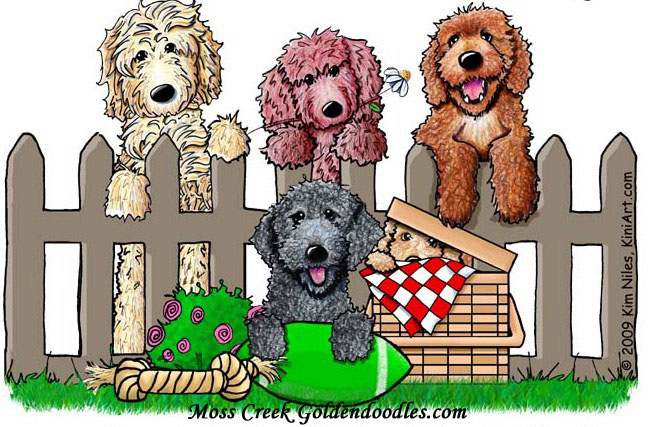 Romp Details
Moss Creek Doodle owners come from all over the United States to attend. The romp begins on a Friday evening with our annual Yappy Hour. We are fortunate to have the support of a great hotel, the Sheraton Orlando North. The Yappy Hour is held at the hotel and has a bartender and a cash bar. The hotel is very accommodating and sets us up on a grassy area behind the pool. The dogs have room to walk around - they have to be on leash - and everyone can enjoy themselves and not worry about taking the dogs out.
On Saturday, we hold the romp. Lunch is served and dogs are allowed off-leash to run and, well, romp!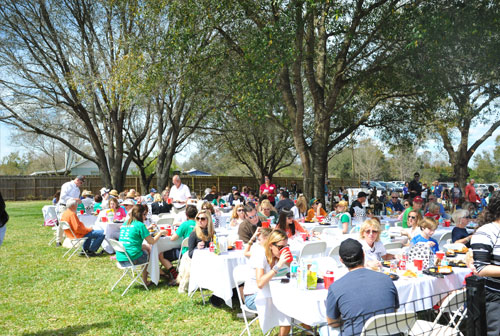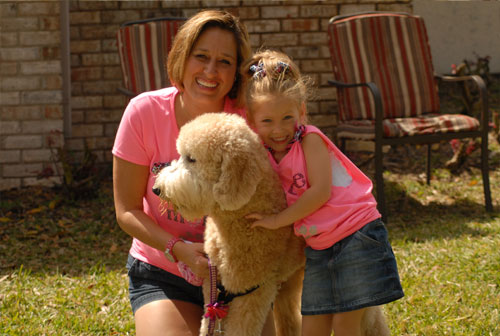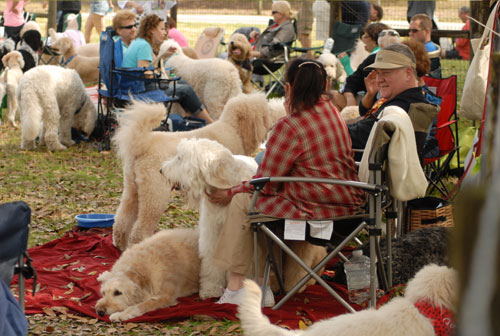 What to Expect
Please bring chairs, towels, blanket if your doodle wants to lay down and take a rest, water container for your Doodle and anything else you want special for your kids/family. Poop bags will be provided.
We don't charge to attend the romp but really appreciate your donations! Saturday at the Romp we will have some Goldendoodle favorite items to purchase from Crystal's Chomp Store.
Action Snapshot Photography in Orlando takes pictures for us. They will take a family shot as you enter the romp. Everyone will go home with a 5X7 picture to remember the day compliments of Moss Creek!
We have a photographer that will also be taking candid pictures during the events. We hear it all the time from our puppy owners, everyone loves the family picture so make sure you get yours!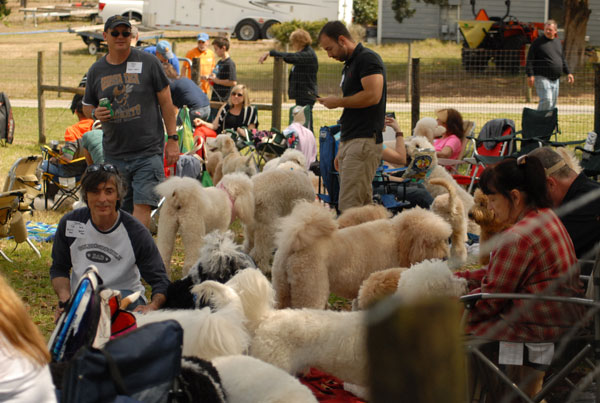 Past Romp Videos
Check out a few of our past romp videos to see what a Moss Creek Romp is all about!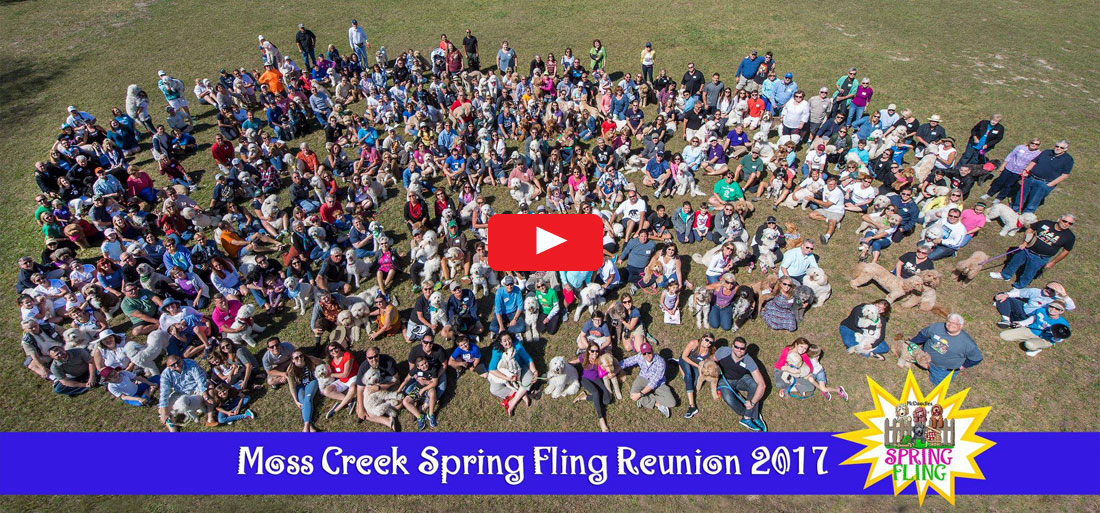 2015 Video by Janet Lee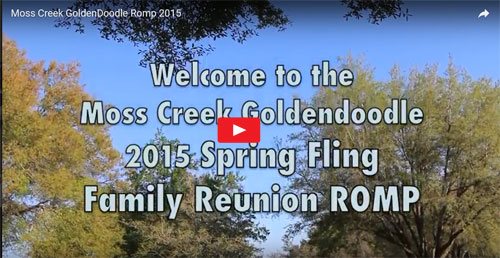 2014 Video by Janet Lee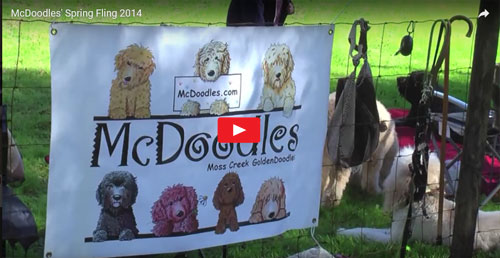 2013 Video by Janet Lee