McDoodles Boot Camp for Puppies
Our Boot Camp training program was the first program of its kind. We developed it to give your puppy the most comprehensive head-start possible.
We know that each puppy has their own personality and learning style, and we customize each puppy's curriculum in a way that best suits the individual. That means training plans will vary slightly from puppy to puppy as we tailor the training program to your puppy's needs.
We offer programs from 1 week to 12 weeks in duration, depending on your needs. Browse through this section to see all of the different options.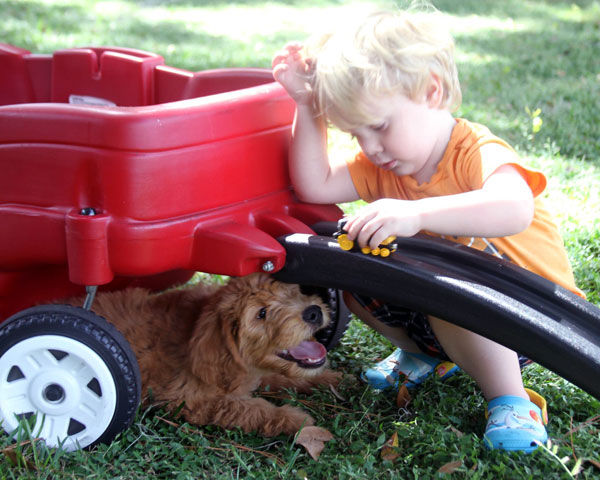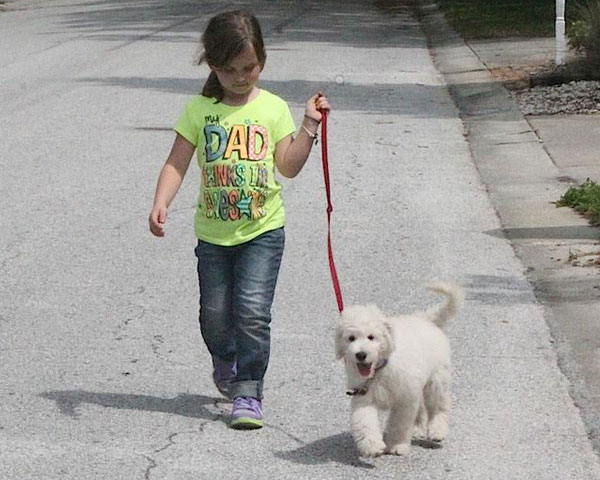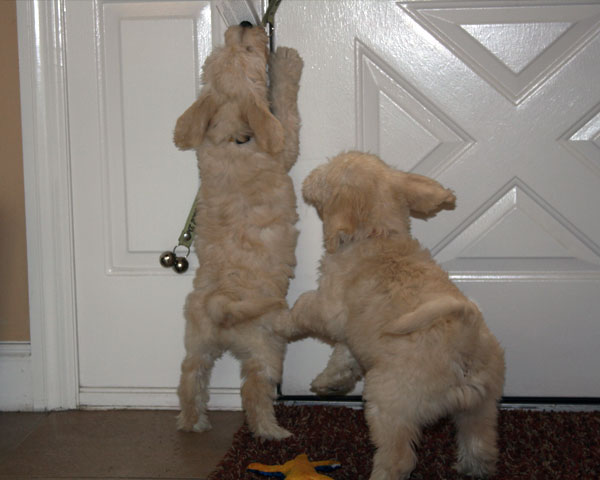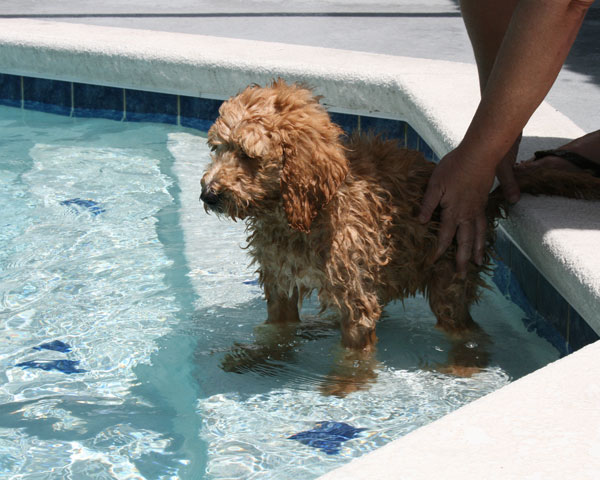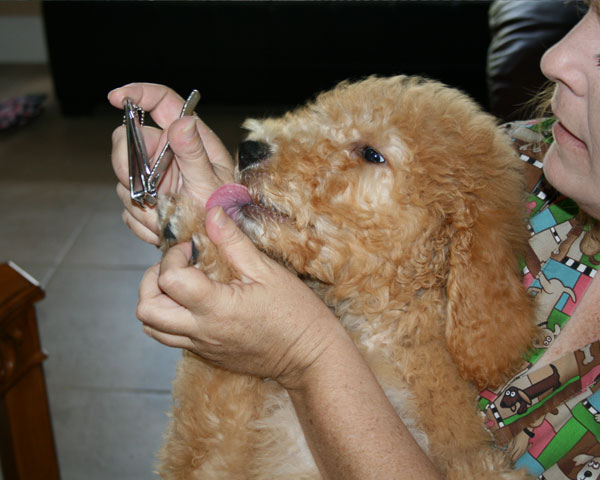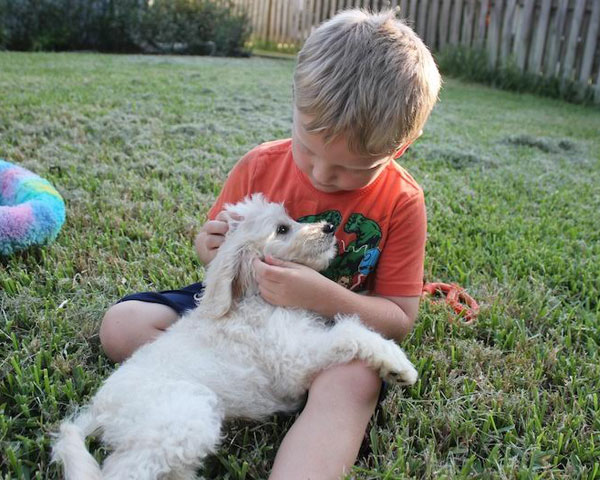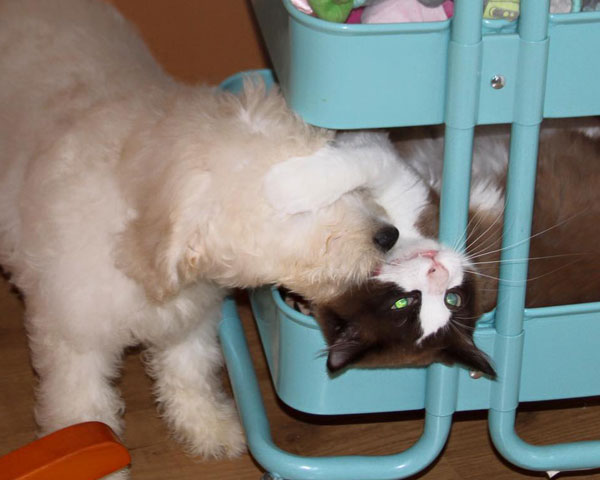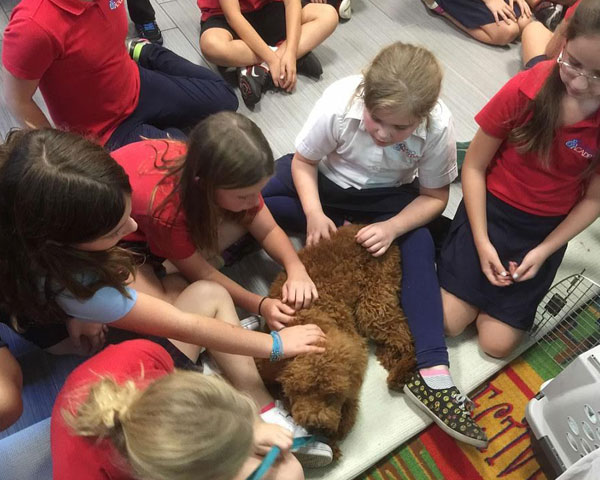 Who Should Attend
This program was created for the family who wants to raise a puppy "the right way," but who does not have the time or the resources to make it happen.
Why Boot Camp?
McDoodles Boot Camp is a positive, science-based program that focuses on building the puppy's confidence in the things that he is supposed to be doing. The puppy is encouraged for all of his efforts and good behavior and learns that pleasing his family is rewarding. Making these connections during the formative weeks of a puppy's training is essential for making them life-long companions and fast learners.
This training program is created to help the puppy to become a confident, well-adjusted, happy member of the family. It is made to ensure that the puppy has all of the skills he will need to be a successful adult dog.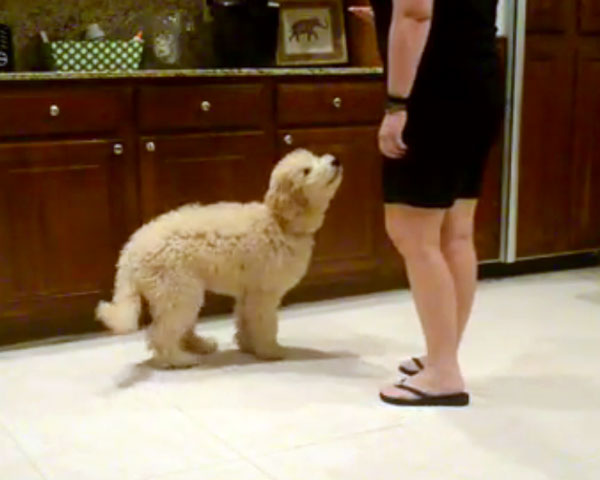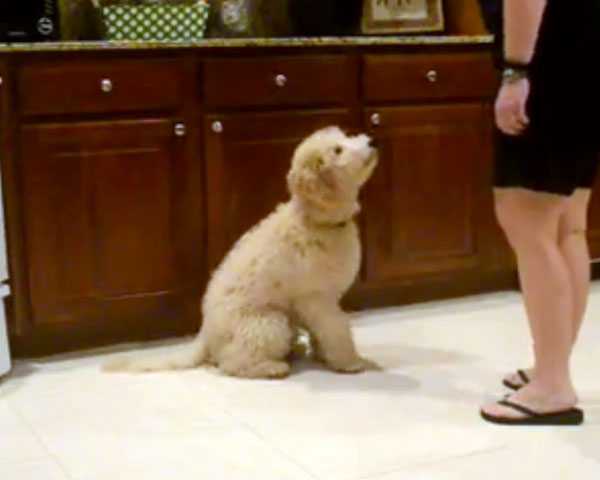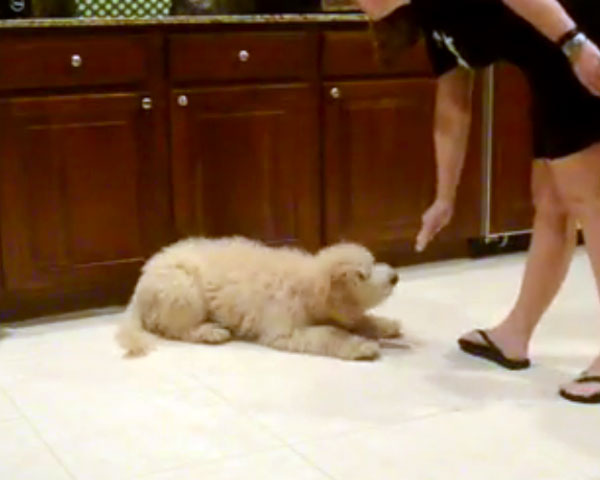 During the first 4 weeks of Boot Camp, your puppy will go through two of the most significant Socialization Periods and Fear Imprint Periods of their lives. Things that happen during this period have a lasting impact on your puppy - learning happens swiftly and is generalized well, and frightening experiences will have a lasting impact.
Simply exposing the puppy to different things is not enough; the goal must be for the puppy to have as many positive experiences as possible. These Periods make Boot Camp a particularly good idea if you have limited experience with puppies, or if you are not up to the demanding task of bringing a puppy through the most influential stage of their lives.
How It Works
At 6 weeks, after the temperament testing is complete and you have selected your puppy, you simply fill out our Boot Camp application / questionnaire. Crystal will review the questionnaire and determine which trainer your puppy will be best suited with and also learn a little more about your family and lifestyle. Crystal will let you know who your trainer will be and will also be your contact while your puppy is in training.
Your puppy will be picked up by your assigned trainer at 8 weeks old. They stay in our trainer's home and become a part of their family. Your trainer will take "I made it to boot camp pictures" as soon as the puppy is home. They will immediately start the puppy on your schedule and start the adjustment period transitioning them from their littermates to a home.
You can rest assured that your puppy will be well cared for and given nothing but love during their stay in boot camp. They will be well socialized while in our program. Our trainers use scientifically proven, reward based training methods and a ton of patience. The ultimate goal for all of us is for there to be a perfect match with each new puppy to their new family.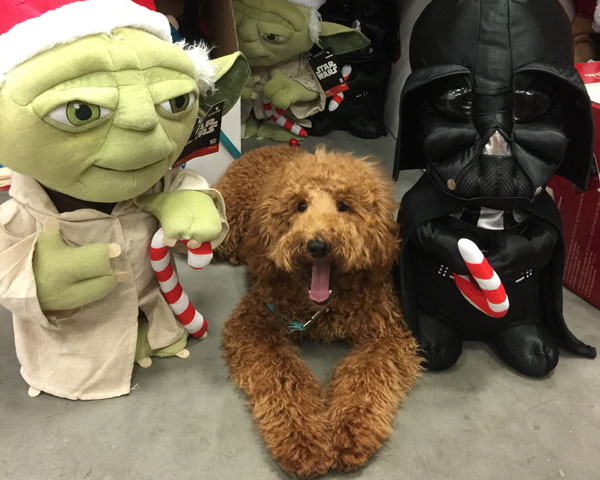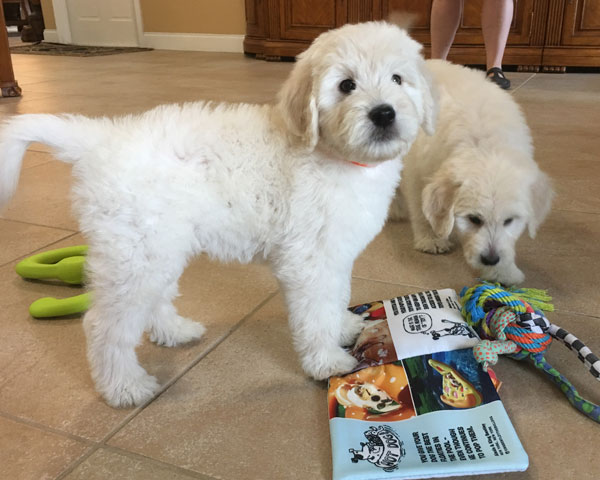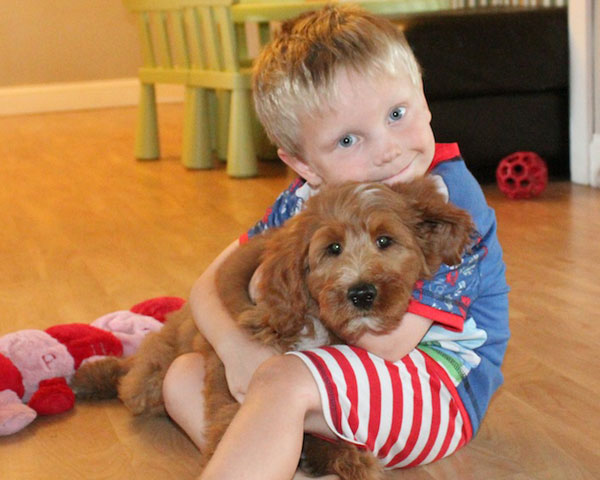 About our Trainers
Our Boot Camp trainers are committed to the development of your puppy as a whole. They make training fun and exciting for the puppy. They are well acquainted with Goldendoodle puppies and how their personalities will respond to training strategies. Because of this experience, they are able to eliminate much of the "problem solving" stage that comes with puppy training. This allows the puppy to learn more quickly because the trainer understands how to guide them in making corrections more easily.
Our Trainers will:
Use the puppy's natural curiosity and desire to please to help them learn more quickly.
Motivate the puppy using treats, toys, affection, and play.
Build the puppy's schedule around yours, so that the puppy can adjust more quickly, and your life can run more smoothly.
Introduce the puppy to the world around them in a way that encourages them to investigate new opportunities for learning.
Treat every interaction with the puppy as a training opportunity.
Are committed to continuing their education to include the most current research and information available to them, so that they can maximize their effectiveness.
Continue to support the puppy through the transition to your home, and throughout the puppy's lifetime.
Communicating with your Puppy's Trainer
The majority of the trainer's time is spent training your puppy, therefore, e-mails and phone calls should be directed to Crystal, our Boot Camp Coordinator at McDoodlesBootCamp@gmail.com Any questions and/or concerns will be addressed right away.