Upcoming Litters
Now Accepting Applications!
We are taking applications for our puppies. Depending on your preferences, the waitlist is approximately 6 months. Please email us and we are happy to answer your questions and give advice as to which litter might be the best fit for you and your family.
Check out our Puppy Adoption Process page to learn about how to get your Moss Creek Goldendoodle! Our litters are sold out well in advance of the puppies being born. Because of our waiting lists, we rarely have puppies available after they are born. If you would like a Moss Creek puppy, it is necessary to fill out the Puppy Application and get on the list.
After you submit your Puppy Application, we will call you to discuss your preferences, lifestyle and what you are looking for in a puppy. If we do have puppies available sooner than we expected, we go to the waiting list to fill the spot before listing them on the website.
We need to know the size, color, generation and temperament you prefer - and will fit best with your family, to help you pick the right parents for your new puppy.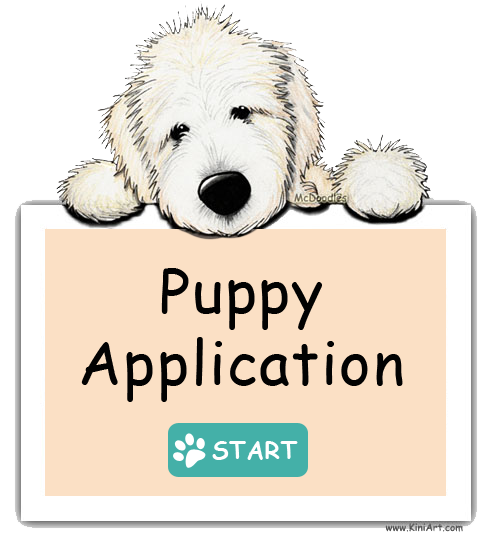 Join the Moss Creek Family of Doodle Owners