Welcome and thank you for visiting Moss Creek Goldendoodles.com!
Moss Creek Goldendoodles is a premium home breeder of English Goldendoodle Puppies - located in Sunny Central Florida. We are one of the first to ever breed English Goldendoodles, over 10 years ago now. We love what we do and have so much experience to share. We are committed to the research, development and improvement of the English Goldendoodle dog breed. We specialize and strive to produce healthy companion, therapy and service dog temperaments that are well adjusted, properly socialized, sweet, loving Goldendoodle puppies with low-non shedding - allergy friendly coats. We breed English Goldendoodles as well as American Goldendoodles in F1, F1B, F2B and F3 generations. We breed Goldendoodles in small, medium and large standards. You can learn more about the different Goldendoodle Generations on the About Doodles page.
Here at Moss Creek Goldendoodles, we have very carefully selected our puppy Parents from the highest quality champion lines with years of good health history behind them. Many of our Goldendoodles are from English Golden Retrievers. We love the English Golden Retriever because of their health, extremely laid-back temperament, blocky Teddy Bear heads they bring to our English Goldendoodles. We imported our English Golden Retrievers from the top show kennels in the Netherlands, Romania and Canada. Our puppy parents are the best of the best. Our goal is to produce the temperament that can be used for Therapy and Service dogs but at the same time make amazing family pets. We donate puppies from just about every litter to organizations that train dogs for Service work. Moss Creek Goldendoodle puppy Parents are tested for Hip Dysplasia with OFA and/or PennHip and certified clear before they are bred. Our parent dogs are also tested for von Willebrands disease, elbows, heart and eye problems. We offer a full two-year health guarantee on all of our puppies and a lifetime of support and re-home if needed. Our puppies are checked by our Veterinarian several times, vaccinated and come with a signed Health Certificate and shot record. Moss Creek is a Veterinarian recommended breeder - many times over. We are an original member of the Goldendoodle.com recommended breeder list.
Moss Creek Goldendoodle puppies are high achievers. All of our puppies are loved and socialized from the minute they are born. They are stimulated using the Early Neurological Stimulation Biosensor Program - ENS (early neurological stimulation), is designed to improve performance in trainability, health and potential - Days 3-16. We expose the puppies to new sounds, smells, surfaces to walk on, people of all sizes, dogs, etc.. Scent Imprinting - Neuronal and synaptic development of olfactory networks. Neonatal period (birth -14 days) and Transitional period (14-21 days). This is crucial for Diabetic alert dogs and dogs that are able to detect seizures, cancer, etc. We start introducing our puppies to the crate at 3 weeks. By 8 weeks they are all sleeping in individual crates at night. This early head start to crate training makes the transition to your home less stressful for the puppy and you! You can read what our puppy owners have to say about their Moss Creek puppy on our forum and on the reference page. We have hundreds of references from very happy Goldendoodle owners.
Since your new Goldendoodle puppy will be a friend/family member for life, our goal is to match you with the right puppy. Our puppies are temperament tested using the Volhard Puppy Aptitude Test. This along with your puppy application, phone interview, emails, pictures and our first hand experience from the past 10 years, helps us match the perfect puppy with your family and lifestyle. Check out the McDifference page for more information on how we raise our Goldendoodle puppies to give them the best possible start in life. If you care looking for an Emotional Support or Comfort Dog, PTSD Dog, Epilepsy Alert Dog, Diabetic Alert Dog (DAD), Therapy Dog, or Special Service Dog, we can help you pick the right temperament.
For the Families interested in obtaining a fully trained Goldendoodle puppy - we offer a one of a kind puppy training program called McDoodles Boot Camp for Puppies. This program was the first of it's kind and is specifically tailored for 8 week old Moss Creek Goldendoodle puppies. Other 8 week old puppies are not to the level our puppies are with crate training, socialization, stimulation and manners. The foundation we build from 0-8 weeks is crucial for this early puppy hood training. Depending on the length of stay, Moss Creek Goldendoodles go home from Boot Camp potty trained - ringing their bells to be let out to potty, they know all their basic commands and follow them proudly. They are socialized and exposed to kids, cats, adults, car rides, dogs, birds and anything else the trainer feels would help. They are loving taught manners and not to nip and jump - to walk on leash by kids and adults. Weather permitting - the puppies are taught to swim and how to find their way out of a pool. You can read references and testimonials from families who sent their puppy to McDoodles Boot Camp for Puppies here.

Please contact us today to learn more about our exclusive F1, F1B, F2B, F3 and Multi Generation Goldendoodle puppies!
Email - [email protected]
Moss Creek Goldendoodles is well connected to Social Media! Follow us on any or all of the below...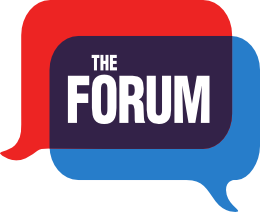 Copyright© 2016 Moss Creek Goldendoodles
All rights reserved. No part of this website including text, graphics, pictures, logos, etc. may be reproduced, copied or used without written permission from